How would I hack a Facebook account? Is there an online apparatus or programming for hacking Facebook passwords? Today it is one of the most well know inquiries on the Internet. We'll disclose to you how programmers can without much of a stretch hack into somebody's internet based life account in minutes, and how you can avert it. All things considered, you won't be powerless against hacking on the off chance that you see how this system functions.
There is no particular hacking apparatus that enables you to accomplish the main thing, yet there are numerous sites on the web that guarantee generally. You will be offered to round out a ton of structures, and at last you will get nothing, so don't burn through your valuable time on it. A portion of the accompanying strategies apply not exclusively to hackear Facebook, yet in addition to Google, Twitter, Yahoo, and so forth.
1. Phishing
The best technique for hacking a Facebook record is phishing. It permits programmers, yet in addition individuals who don't have specialized learning. It is anything but difficult to break the secret word of the record in only a couple of minutes. This is a sort of online misrepresentation that expects to access clients' delicate client information , logins and passwords. Phishing is the most well-known strategy for hacking Facebook passwords. For those with minimal specialized learning, it is anything but difficult to make a phishing page, which is the reason it is so well known. A copy of the supposed site page is made to take a client's secret word or other delicate data, for example, Visa subtleties.
After the client gets to the phony page, which ostensibly vague from the first, the tricksters attempt different mental strategies to urge him to enter their login and secret key on the phony page. The page has an alternate yet comparative URL, for example, fakebook.com and faecbook.com.
How can it work?
The software engineer makes a Facebook login page with certain contents. He puts this phony login page at http://www.facebouk.com/profit online-stunts. The programmer makes an impression on one client: "Howdy, I found a free stunt to profit on the Internet, make certain to take a gander at the http://www.facebouk.com/profit online-stunts free." The client taps on the connection, sees the login page on Facebook and enters his login and secret key. His information is sent to the developer right now.
Programmers can reach you in an assortment of ways – email, individual Facebook message or publicizing on sites, yet by tapping on any of the connections, you will get to the page of the passage to the interpersonal organization. Focus on the URL of the page you tapped on, as they are constantly unique in relation to the first. Additionally verify whether the HTTPS assurance image is in the location bar. HTTPS varies from normal HTTP in that it gives extra security when moving data between the client and the site.
2. Social Engineering
This is the second most regular strategy for hacking Into Facebook accounts. It doesn't require a lot of learning to utilize it. Social designing is fundamentally a procedure of gathering data about somebody whose record should be hacked. The data may contain the date of his introduction to the world, the cell phone number of the client or his friends and family, the nom de plume, mother's name, his place of living arrangement, and so forth.
How can it work?
At the point when we pursue Facebook, we are ask to answer a control inquiry. This is an approach to confirm the rights to a record in case of lost access to it. The most well-known inquiries are what's your epithet? What was your first grade instructor's name? Where were you conceived? It can likewise any non-standard inquiry develop by the client. Having gotten such data from an individual, we can hack his record with the alternative of an overlooked secret phrase.
The mystery question doesn't make it simple to sign into another person's FB account, yet introducing a feeble secret phrase makes it defenseless. The most widely recognized passwords are a portable number, pseudonym, name and date of birth, pet name, young lady or sweetheart's name.
On the off chance that you need to ensure your record, the response to a mystery question ought to be known distinctly to you, and the secret phrase – very solid. It's great that Facebook has a 24-hour account lockout period before offering access to somebody who has effectively addressed a mystery question. Thusly, you can keep you from hacking by signing into your record during the day.
What's more, FB gives the "Warning sing-in" choice in security settings. Enter your versatile or email and get warnings when your record is enter from another or obscure gadget.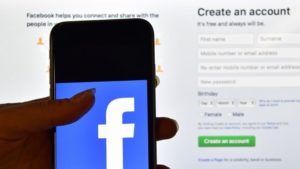 3. Straightforward secret key catch
This is another regular technique for taking the passwords of Facebook clients. A great many people don't think about this technique, however customary programmers use it to hack into accounts.
How can it work?
For this situation, the programmer intends to discover your secret phrase on other unsatisfactory sites where you are a part. The truth of the matter is that a considerable lot of us utilize a similar secret word for a few destinations, including Facebook. Destinations that have low security are ineffectively ensure, and it's simple for programmers to hack into your record. Also, many utilize a similar email address and secret key for such low-quality sites. Along these lines making the undertaking simpler for programmers.
Most site designers store passwords in their database in a basic book position without pondering encryption or security. So never trust low-quality destinations, and think of a novel secret word for Facebook.